Physical Therapy Wisconsin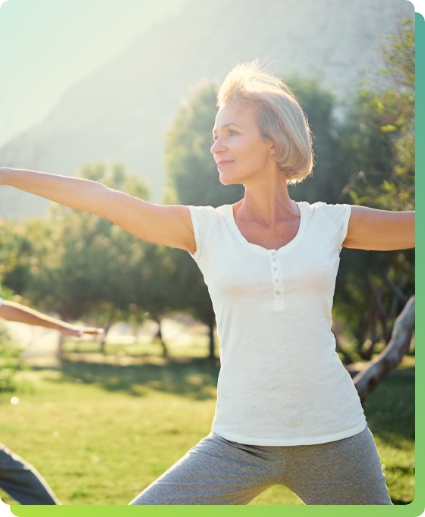 Inspired To Find Solutions
We are a Physical Therapy, Health and Education Center for Women and Children that specializes in complex, chronic conditions, chronic pain, and women's health challenges. We're committed to your well-being, your progress, your feeling like you again – with all the activity and better living that can bring.
We teach women about their bodies so they can live gracefully throughout their whole life.
We're a small clinic - on purpose. Our resources, our time and our lives are dedicated to getting results for our patients – because we're inspired by our patients. We're inspired by their lives, their stories and their determination to live more fully.
We're inspired to find solutions for you when others have been unable to do so.
Expect Respect, Compassion, Experience and Collaboration
All of our therapists have experienced their own chronic conditions and... successfully managed their bodily challenges so we understand that one size treatment does not fit all. Trimotion's therapists have decades of experience working with people with complex chronic conditions. We are experts in working with women and challenges that impact women's health. We commit to listen, learn, and understand you; to work together to find your solution and provide a unique, quiet, and nature-based environment for you to heal. We live what we teach and know in our hearts, this is why we are here – to help others find balance and enhance the lives of those we touch.
Whole-Body, Whole-Person Therapy
We have become known as providers who can help women who have complex... conditions through an approach that differs from traditional physical therapy. We listen to you and learn what you need and want to do in your life. These are pieces that make you who you want to be. We listen to what your body tells us; how you move, how you breathe, how your body systems interact, and how your central nervous system reacts in daily life. These are pieces that show us where improvements can be made. From there we create a partnership plan that will move you to a healthier state of being in body, mind, and spirit.
Empowerment through Learning about your Body
Trimotion's unique therapy is not a pill. It takes your participation to get you... where you want to be. We work with patients to teach them body life skills, how your body works, and its amazing potential. We help you tap into that potential to enhance your quality of life throughout your life stages.
Managing Stress and Stress-Related Conditions
The stress of a health condition and stressors encountered in daily life can deeply... challenge you and your body, mentally, emotionally, and physically. Stress alters our body's natural process' and leads to widespread health challenges. We work with you to recognize your stressors, their impact on your body, and how to regain balance and proper function.
Gaining Resiliency and Learning Preventative Strategies
Resiliency comes with knowledge, professionalism, and self-care. The therapy... we provide, the information we teach and the strategies we instruct for self-care will help you stay healthy far beyond your time with us in therapy
Unique and Effective Therapies
Compassion is at the heart of all our therapies. We use a gentle touch with BASE Therapy,... Pelvic Health, Myofascial Release, Lymphatic Therapy, Therapeutic Yoga, and Massage. Beyond the touch, education, and retraining we provide to our patients, we also have several unique support systems including Flotation Therapy, Deep Oscillation Therapy, and tranquil outdoor treatment space.